Megan Jones returns to Hit the Mat boxing ring to take on Rocky M! Megan is an absolute force of nature, and Rocky, despite still having the size advantage, is going to have a tough time. After some pre-fight warmups , Megan comes out swinging at the bell. Megan's thunderous shots have Rocky cringing and covering up, the smack of her punches echoing through the gym. Rocky can barely mount an offense as the tough Megan quickly shakes it off and goes back to pummeling him. It's a humiliating boxing beatdown for Rocky, and a strong victory for Megan Jones!

or

Note that preview clips may have slightly offsynced audio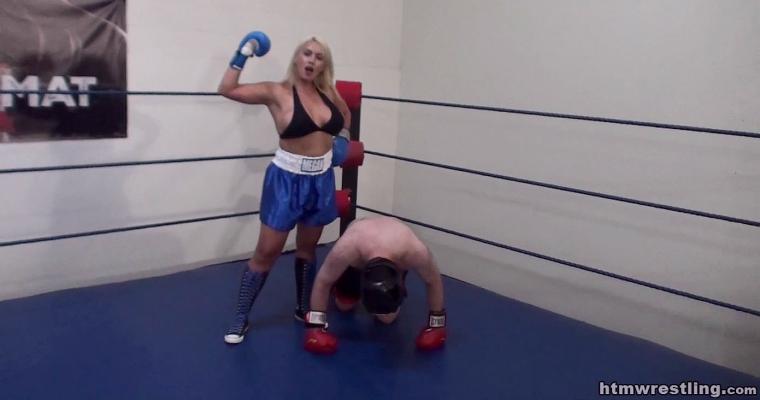 This video from the sessioner himself is a mix of scripted femdom fantasy boxing and reality with Megan Jones landing plenty of hard, rib-cracking shots against Rocky, along with a POV sequence, Megan's warmup and victory poses, trash talk, prefight and postfight interviews. And…bouncing!
Want to see more of MEGAN JONES dominating?
Click HERE to See Megan Jones Femdom POV Boxing
- Screenshot Gallery -



or