Lauren Phillips is back at Hit the Mat and she is pissed! Lauren is hitting the heavy bag working on her boxing technique, trying to forget about her crushing defeat against Rusty. She's going to take her frustrations out on Kay and knock him out. Kay isn't impressed, and thinks little of her height advantage after seeing her previous defeat. The match starts with topless Lauren swinging and Kay trying to avoid as he taunts her. He's only making the redhead angrier, as she starts to land harder shots to his body, and scores clean hits to his face. "Special" Kay as she calls him tries to mount an offensive, but can't hurt the bigger Redhead. Kay finds himself beaten harder around the ring, and at one point she has him cornered and smothers him between her big breasts! Don't mess with Big Red, as she calls herself, she'll knock you out as just as she beats up and knocks out Kay.

or

Note that preview clips may have slightly offsynced audio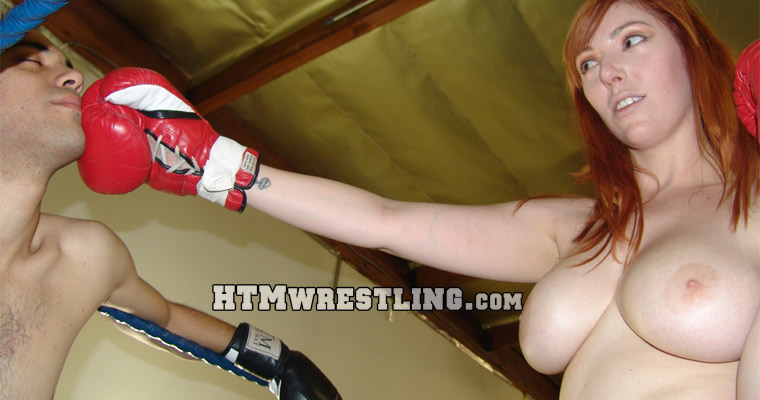 Female domination mixed boxing, with real solid hits. No added sound effects.
- Screenshot Gallery -



or