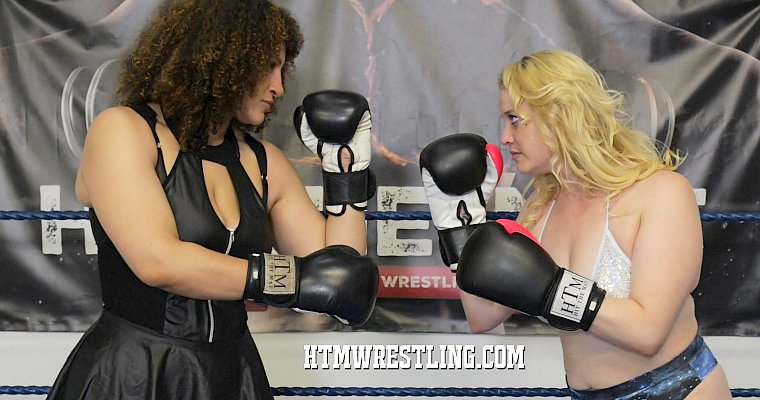 Paula Diamonds has claimed the Hit the Mat ring for her own. Unfortunately, KK Qing heard all the trash she was talking, and is ready to show her who the REAL Qing of the Ring is! A one-sided boxing beatdown where Paula Diamonds is destroyed completely, punched almost goofy, knocked down repeatedly, gets her belly (and booty!) destroyed, only to end up tied up in the corner for even MORE punishment at the end. Poor Paula..don't mess with The Qing!


- Boxing Screenshot Gallery -


Fantasy female boxing



Note that preview clips may have slightly offsynced audio


Tags: KK Qing, Paula Diamonds

Please note! Prices listed here are BEFORE any applicable local taxes are applied.

---
Related Videos
---