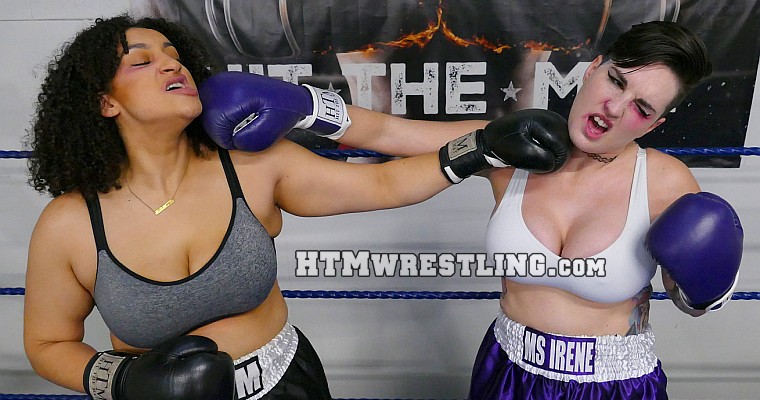 The epic boxing battle between KK Qing and Irene Silver concludes! After a skull smashing, body beating round 3, both fighters are showing battle damage on the face with visible bruises. Round 4 we see Irene in her corner with a shiner and a smile, and she starts the round off with a cheap shot! Irene's willingness to bend/break the rules is enough to break the stalemate between the two powerhouses and after beating down KK some more, Irene finishes her off with another rule breaking spinning backfist. Your winner…Queen Irene! ..with KK left wanting a rematch.
Alternate ending includes KK Qing dominating the final round, knocking Irene Silver around the ring almost like a ping pong ball as she bounces off the ropes. KK Qing finishes Irene off with a ring shaking Superman Punch for a finisher, and Irene looks like she was hit by a truck! Your winner, KK Qing!


- Foxy Boxing Screenshot Gallery -


Fantasy female boxing




Note that preview clips may have slightly offsynced audio


Tags: Irene Silver, KK Qing

Please note! Prices listed here are BEFORE any applicable local taxes are applied.

---
Related Videos
---