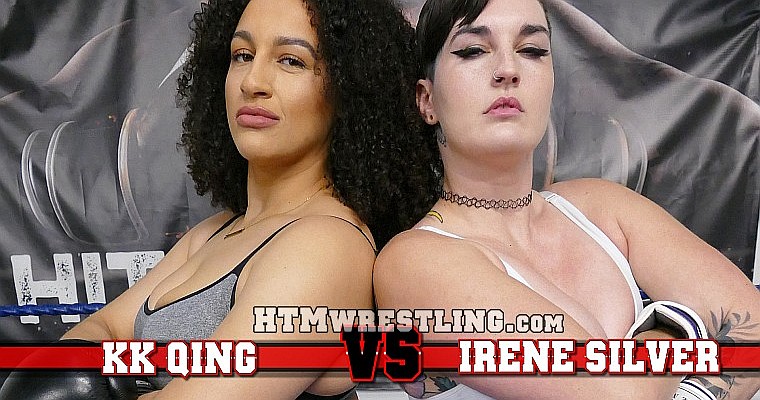 Two boxing titans clash in an epic battle at the Hit the Mat ring! The powerhouse Giant KK Qing takes on the skilled and also very strong Irene Silver in a high energy, hard hitting match. Both of these female fighters have the power to smash jaws and knock out any lesser fighter with ease.
After some trash talk and warming up the bell sounds and the boxing battle is on. It's a fairly give and take fight to start, with both feeling and respecting each other's power as they trade sharp jabs and head snapping hooks. Both are able to score knockdowns on each other, but the frustration is building as the highly competitive fighters seem unable to break the relative stalemate during the first two rounds. Irene is the first to start bending the rules a bit, hitting KK when she's down. KK fires back with a powerful shove that sends Irene head over heels, but Irene still tunes KK up and knocks her back down to close out round two. Business is about to pick up even further in Part 2!

- Foxy Boxing Screenshot Gallery -


Fantasy female boxing




Note that preview clips may have slightly offsynced audio


Tags: Irene Silver, KK Qing

Please note! Prices listed here are BEFORE any applicable local taxes are applied.

---
Related Videos
---