The strip boxing match between Kendra Lynn and Samantha Grace continues! Rounds 3 through 5. Kendra is actually knocked completely out and thus must strip totally nude to continue the match! She manages a desperate offense and knocks down Samantha enough to get her nude, but Kendra can't keep it up. Kendra gets dominated, defeated, then tied to the heavy bag while naked for further punishment!
Part 2 of 2 contains:
Rounds 3 through 5.
The loser tied to the heavy bag and beaten in the bare breasts and belly!
Fantasy nude foxy boxing.
See this video and many more on Clips4Sale, or
Note that preview clips may have slightly offsynced audio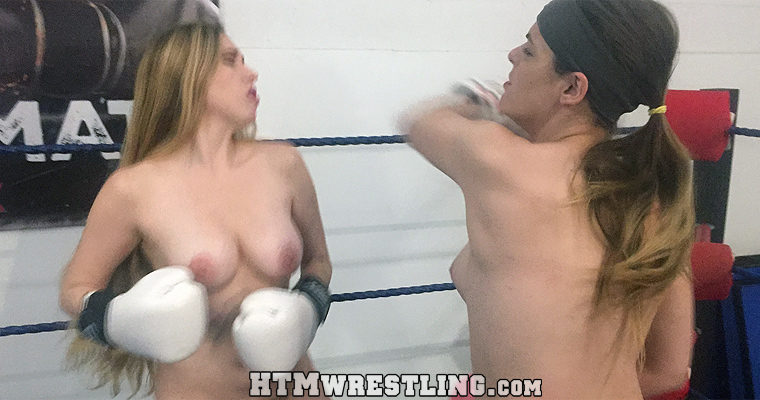 Fantasy female boxing, strip foxy boxing
-
Screenshot Gallery