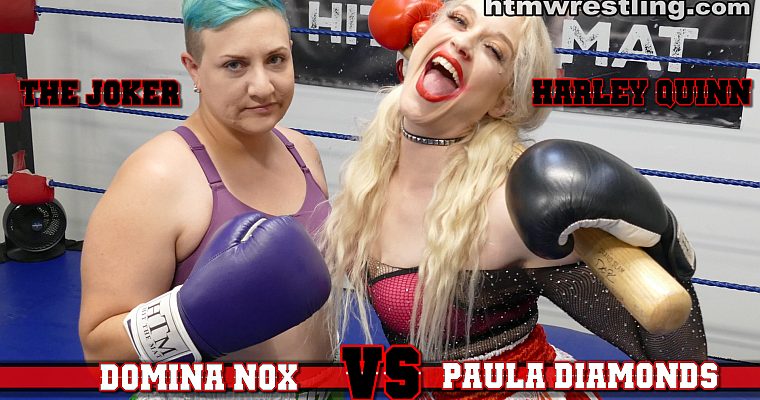 Domina Nox stars as The Joker "Mista J" and Paula Diamonds as the bubbly Harley Quinn!
Harley wants to play and "Mista J" just wants to cause some pain. Annoyed by Harley constantly talking about "bats", The Joker punishes Harley, beating her around the ring with lots of knockdowns, eye rolling KOs, head snapping jabs and gut busting belly punches. Harley's more masochistic side lines up with Joker's brutal sadism, and Harley even begins to enjoy the beating! A completely one sided boxing jobber beatdown.
Happy Halloween!
– Boxing Screenshot Gallery –
Fantasy costumed boxing cosplay




Note that preview clips may have slightly offsynced audio


Tags: Costume, Domina Nox, Paula Diamonds

Please note! Prices listed here are BEFORE any applicable local taxes are applied.

---
Related Videos
---