Jennifer Thomas returns to Hit the Mat boxing ring to take on Rocky M! Jennifer may be short, but she packs an INCREDIBLE punch, which can be clearly seen as Rocky's head is jerked from a power shot. And that's despite the huge weight advantage he has on her AND headgear! Jennifer's thunderous shots rock him, and send him to the canvas more than once. He may try to fight back, but he is no match for Jennifer Thomas and after several rounds of dominating him, Jennifer knocks him out with a HUGE overhand right. Good night, Rocky!

or

Note that preview clips may have slightly offsynced audio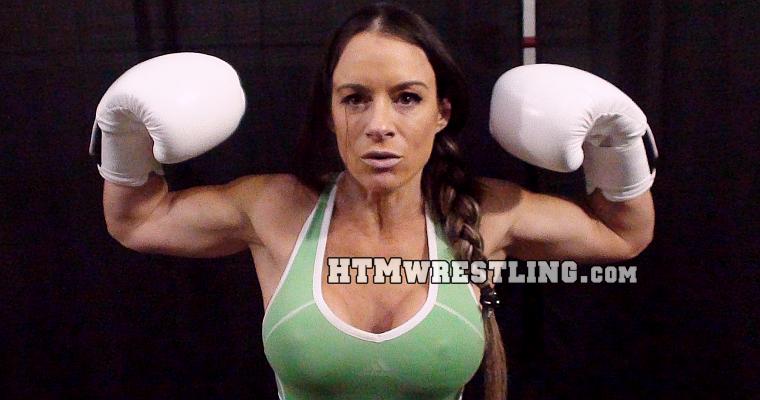 This video from the sessioner himself is a mix of scripted femdom fantasy boxing and reality with Jennifer Thomas landing plenty of hard, rib-cracking shots against Rocky, along with a POV sequence, Jennifer's warmup and victory poses, trash talk, prefight and postfight interviews. Includes LOTS of flexing, featuring Jennifer Thomas's rock solid muscles.
Want to see more of JENNIFER THOMAS dominating?
Click HERE to See Jennifer Thomas Femdom POV Boxing
- Screenshot Gallery -



or