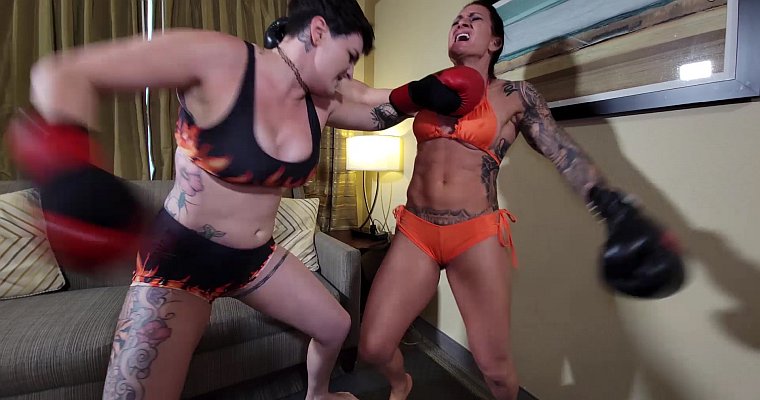 Irene Silver and Tapered Physique couldn't wait to get the gloves on and fight it out in an apartment boxing brawl. Two strong women with a lot of fights (and boxing sessions) under their belts, loads of energy and… not a whole lot of respect for rules! They start out trading punches to the face and flurries of gloved fists to the belly, until Tapered Physique starts adding in some low blows. Face, stomach, breast, pussy, hitting someone when they're down, not much seems off-limits in this battle! Who is going to get busted up and knocked the hell out?

- Boxing Screenshot Gallery -



Spoilers – Irene wins




Note that preview clips may have slightly offsynced audio


Tags: Irene Silver, Tapered Physique

Please note! Prices listed here are BEFORE any applicable local taxes are applied.

---
Related Videos
---