Hitman vs Hooker
Liz Lightspeed comes to Hit the Mat! Liz is playing the part of a tough street walker girl, who mocks Rusty and thinks she can take him. Little does Liz know, he's been hired as a "Hitman" to punish her for crossing the local pimp! Rusty toys with her before turning up the pressure, knocking her around then knocking her out. When Liz wakes up, she no longer has her top on and attacks Rusty for taking it, and fights topless the rest of the bout. Rusty lets her come at him, even giving her a few free shots before picking her apart for another grueling beatdown and knockout. Liz is quite intimidated, flinching and turning away at feints and shots to her gloves. Afterwards, Liz is used for a human punching bag to be taught who not to mess with!
See this video and many more on Clips4Sale, or
BUY NOW for $20.99


Note that preview clips may have slightly offsynced audio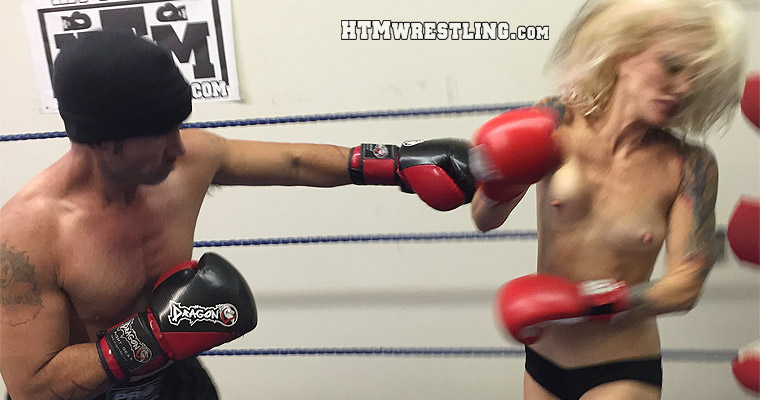 Fantasy mixed boxing domination Halloween video, Liz Lightspeed plays a Hooker who has crossed her pimp and Rusty the Hitman hired to punish her for it!
+ Shop for this video and more on Clips4Sale +, or


BUY NOW for $20.99
Fun fact: Prior to the match Liz thought this was going to be a real fight (given she'd never seen anyone who comes across as intense quite like Rusty before) and asked if she had to sign a death waiver.