Hazel Annie comes to Hit the Mat from Canada, taking on Jennifer Thomas in a boxing match at the West Coast Chaos event! Both muscle vixens are known for their strength, and they swinging big and hard, trying to knock the other out. Big, head snapping shots and powerful belly punching dot this match, and even a few breast shots!
See this video and many more on Clips4Sale, or
Note that preview clips may have slightly offsynced audio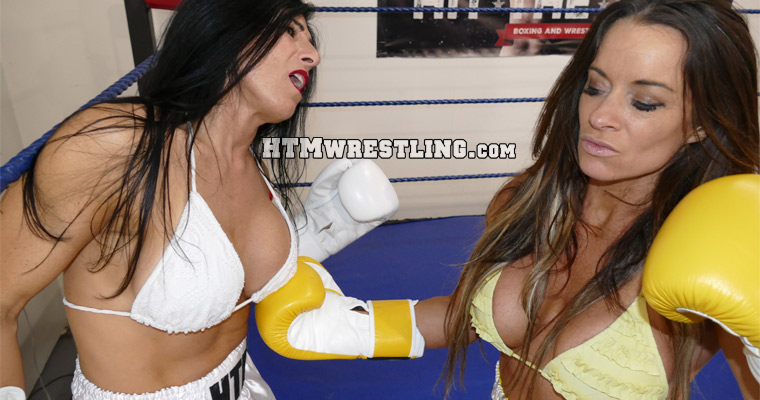 Spoilers – Jennifer Thomas defeats Hazel Annie!
-
Screenshot Gallery