Giselle makes her HTM debut against the powerhouse Jennifer Thomas! The two female fighters butt heads at the gym and are ready to settle it in the ring. Jennifer thinks Giselle will be just a light warmup, but she doesn't know Giselle used to be a street brawler and bouncer. She's tougher than you think!
Jennifer starts off strong, and it seems like Giselle just can't keep up with Jennifer's speed and technique. But Giselle can take a punch! Jennifer dominates Giselle in the first round, but pays for that overconfidence in the second round. Now it's Giselle knocking Jennifer around the ring! Jennifer is beaten up and knocked down, but when she gets back up she begins to fight back. Round 2 ends with both ladies battered and exhausted.
Round 3, Giselle toughs it out and takes the advantage, working over and knocking Jennifer around, and out for the win. She then puts her foot on the KO'd Jennifer and flexes in victory! Jennifer should know, don't underestimate your opponents!
Alternate ending where Jennifer defeats Giselle included!



or

Note that preview clips may have slightly offsynced audio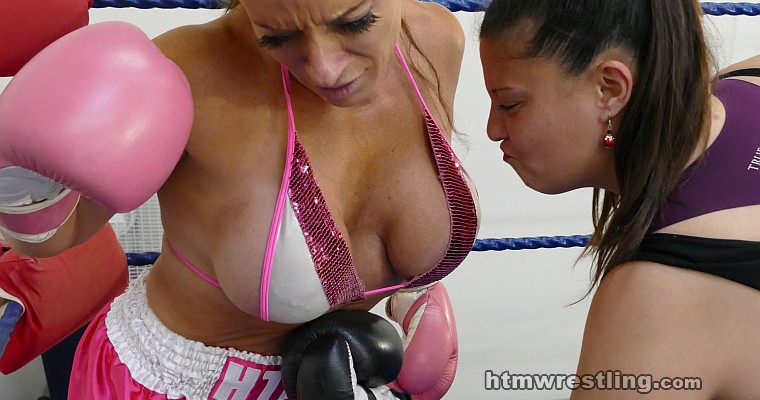 Fantasy foxy boxing
- Screenshot Gallery -



or