Erika returns as Foxy Rocky! Her opponent, the intimidating Russian powerhouse Drago (played by Duchess Dani). They bring your movie-like boxing fantasies to life!
Pre-match, we learn tragedy has struck and Rocky is looking for revenge. A cold and emotionless Drago just wants to fight for glory. A quick training montage and this intense action packed topless boxing match is on. Both women take a beating in all out war! "Blood" is even drawn, and someone will be knocked . out . cold. Will Rocky get her revenge?

See it on our Clips4Sale Store, or BUY NOW for $29.99


Note that preview clips may have slightly offsynced audio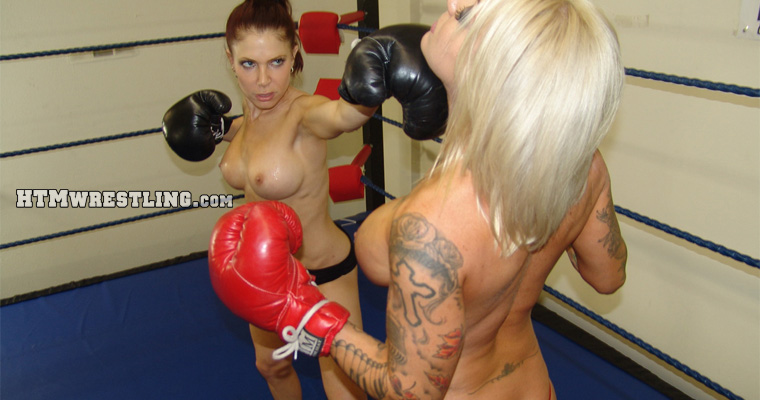 Spoiler: Rocky wins by knockout!

Tags: Fantasy Boxing , Topless, Movie

Models: Erika Jordan (black) as Foxy Rocky, Duchess Dani (red) as Ivana Drago
Screenshot Gallery -


See it on our Clips4Sale Store, or BUY NOW for $29.99




Free Gallery Available! Rocky vs Drago Topless Boxing Gallery
Tags:
Duchess Dani
,
Erika Jordan
,
Foxy Rocky
,
Topless
**
View directly on CLIPS4SALE to use the Shopping Cart function!

Please note! Prices listed here are BEFORE any applicable local taxes are applied.
---
Related Videos
---