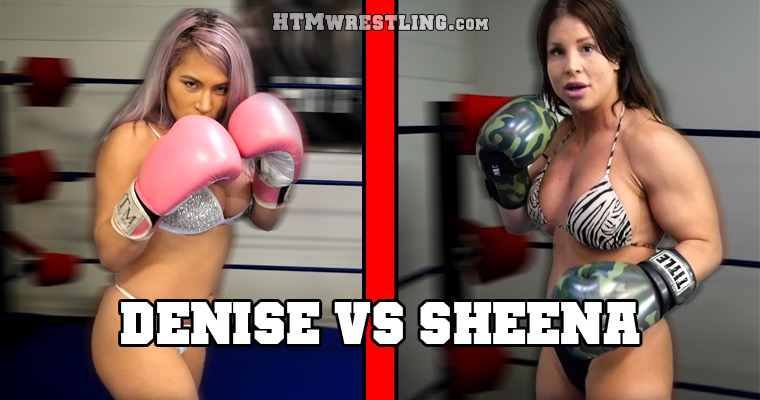 Small but feisty Dynamite Denise takes on the Goddess of Destruction Sheena! Denise doesn't back down from a fight, even when her opponent is clearly a powerhouse like Sheena. Four rounds of back and forth rather over the top bikini boxing action. Denise hits the mat many times as Sheena's thunderous shocks rock her world, but Denise also is scoring some big knockdowns. Or is Sheena just letting Denise THINK she stands a chance?? When Denise starts playing dirty, Sheena decides to get serious and show the smaller fighter who's the boss.


- Bikini BoxingScreenshot Gallery -

Scripted fantasy foxy boxing



Photoset available! Sheena Female Boxing Photoset




Note that preview clips may have slightly offsynced audio


Tags: Dynamite Denise, Sheena

Please note! Prices listed here are BEFORE any applicable local taxes are applied.

---
Related Videos
---