Paula Diamonds first female boxing opponent at Hit the Mat is none other than Dynamite Denise!
The 5'7″ Paula towers over the 4'11″ Denise, an advantage Paula uses to mock Denise at the start of the fight. And Paula pays for it as Denise decides to close the reach gap with a KICK! As usual, the ref gives no fucks and the battle is on.
Small but VICIOUS little Denise is pummeling Paula around the ring, dominating her for the first round. It's not until the very end of the round that Paula starts showing some life and begins to mount an offense. Round 2… now Paula is in control! Paula corners Denise and works over her belly…and breasts! LOTS of breast punching to Denise's bikini clad boobs as Paula mocks her smaller opponent. But you better be able to take what you can dish out, as once Denise fights out of the corner, she returns the favor! Tenderizing Paula's breasts once Denise gets her cornered, Round 2 is a boob bashing brawl! Round 2 ends with Denise on her ass, and Paula determined to take the win.



or

Note that preview clips may have slightly offsynced audio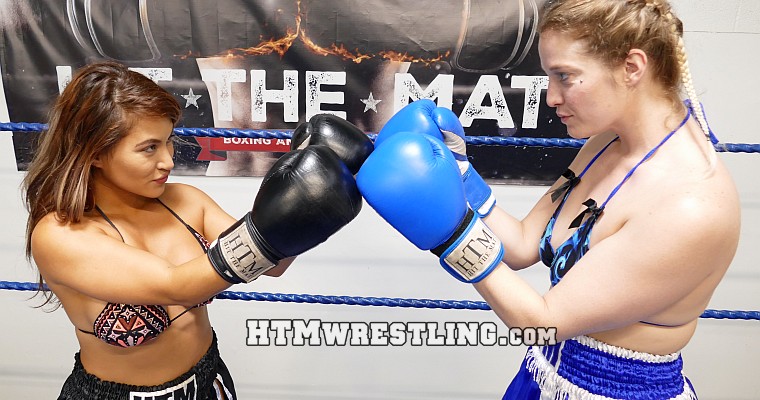 Fantasy female boxing Rounds 1 and 2.
- Screenshot Gallery -



or