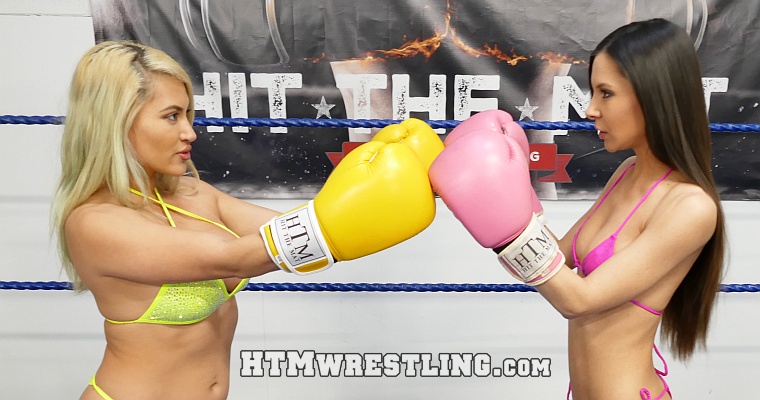 Dynamite Denise takes on Milana Ricci! The 4'11″ Denise is calling the 5'2″ Milana "small"? Look who's talking! But Milana does seem a bit overmatched by the heat Denise is bringing, getting her ass beat around the ring. Milana puts up a fight, but Denise is clearly the aggressor in control. Lots of jaw-jacking face punches, belly punching and knockdowns. At the end, Milana ends up without her top!
Rounds 1 and 2.

- Bikini Boxing Screenshot Gallery -

Scripted fantasy foxy boxing

Add Denise vs Milana Parts 1 and 2 to Cart



Note that preview clips may have slightly offsynced audio


Tags: Dynamite Denise, Milana Ricci

Please note! Prices listed here are BEFORE any applicable local taxes are applied.

---
Related Videos
---