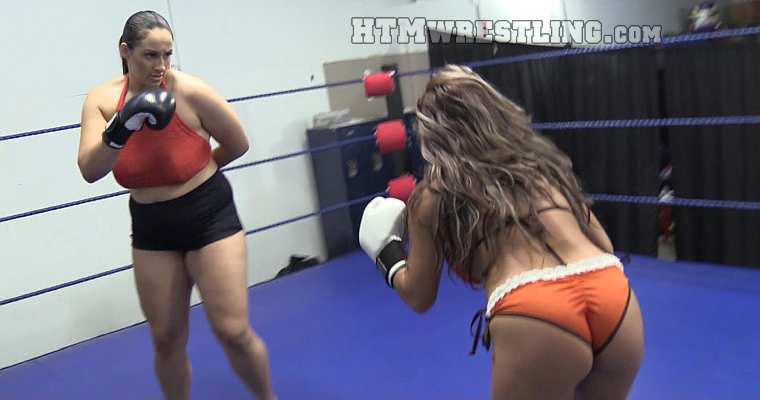 Rounds 3-5 of KK Qing vs Dynamite Denise Boxing. 
Round 3 sees Denise doing her best to land her hopping punches on to KK's far away face, but KK is still easily dominating. Apparently no one taught Denise to work the body!
Round 4 sees the confident KK deciding to fight with one arm behind her back! Well, mostly…
Denise just can't seem to land any effective punches while KK Qing is knocking Denise down again and again, and Round 5 spells the end for Denise as a final uppercut (with KK's other arm behind her back) seals the deal for Denise's defeat. A very dominant beatdown by KK Qing!

– Boxing Screenshot Gallery –

Fantasy female boxing – Part 2 of 2




Note that preview clips may have slightly offsynced audio


Tags: Dynamite Denise, KK Qing

Please note! Prices listed here are BEFORE any applicable local taxes are applied.

---
Related Videos
---