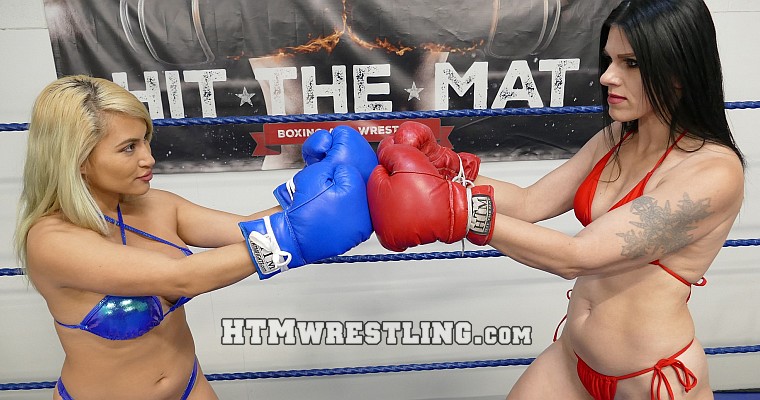 Dynamite Denise vs Katarina Noire – Foxy Boxing!
The 4'11″ small and feisty Denise takes on the 5'7″ rookie boxer Katarina, and wonders, can she even box? I guess we'll find out! Katarina starts out strong, but finds herself with her ass hitting the mat over and over as the Dynamite explodes! Denise even takes Katarina's top for some extra humiliation.
Lots of knockdowns in this one, Katarina is taking a beating but is by no means free, and Denise finds herself knocked down as well. But as far as Denise is concerned, the bigger they are, the harder they fall!
Winner: Dynamite Denise!


- Bikini Boxing Screenshot Gallery -

Scripted fantasy foxy boxing




Note that preview clips may have slightly offsynced audio


Tags: Dynamite Denise, Katarina Noire

Please note! Prices listed here are BEFORE any applicable local taxes are applied.

---
Related Videos
---