Choose your winner! In this edition, Irene Silver finishes off the punched up and woozy Dynamite Denise with head popping jabs, hooks that send her crashing to the canvas, a cornered belly beating and the coup de grâce… some sweet chin music with a jaw shattering uppercut that ends the fight as Denise collapses. But just to make sure Denise is sent firmly off in to dreamland, Irene gives her another brain bashing shot while Denise is down…the fight is over! Irene Silver is your winner, as she strikes some dominant poses over the completely destroyed and KTFO'd Denise!



or

Note that preview clips may have slightly offsynced audio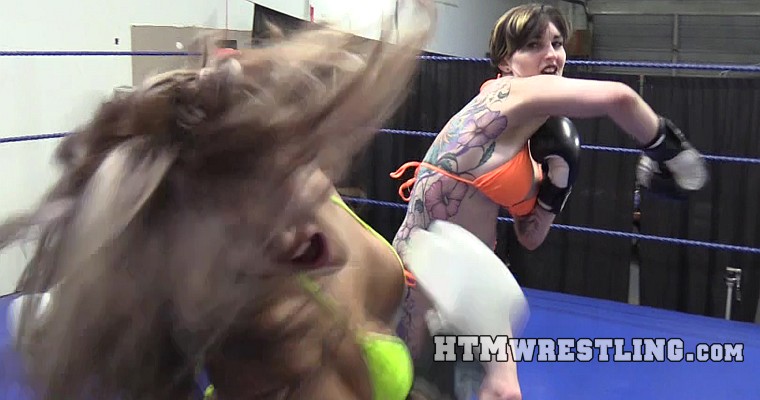 Fantasy foxy boxing. This clip was shot and directed by none other than Madison Swan!
- Screenshot Gallery -



or