Bikini Thug Cori and Shayna Ryanne are ready for a fight. Cori starts off calling Shauna a "cupcake", however Shauna is anything but! The girls trade blows the face and belly, and even the breasts. After getting worked over and knocked down by Shauna, Cori gets back to her feet with a little something extra. A black eye! Cori fights back and once she has Shauna struggling against the ropes and beats her down, Shauna gets back up with her own bit of battle damage! The slugfest continues, and Shauna seems to be gaining the upper hand. After getting battered and beaten around the ring, Shauna knocks out Cori for the 10 count at the end of Part 1.
See this video and many more on Clips4Sale, or BUY NOW for $10.99


Note that preview clips may have slightly offsynced audio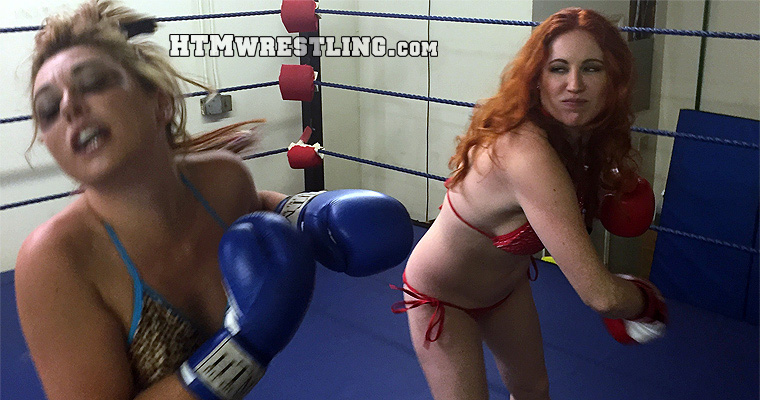 Fantasy foxy boxing featuring battle makeup, by request! Part 1 of 2.
BUY NOW for $10.99