The Britny Mercury vs Dynamite Denise Foxy Boxing match continues! As the bell rings, Dynamite Denise explodes from her corner, sticking to Britny and not giving her a chance to even cover up, and finally knocking her to the canvas. When Britny gets back up, the taller fighter clinches with the smaller Denise, leaning on her to sap away some of her stamina. The tactic works, and now Britny unloads some punishment on Denise, sending her to the mats as well. This is a high work rate slugfest with LOTS of punching back and forth, both fighters taking their share of punishing blows.
Final round will be available on Gumroad, linked on our site here!



or

Note that preview clips may have slightly offsynced audio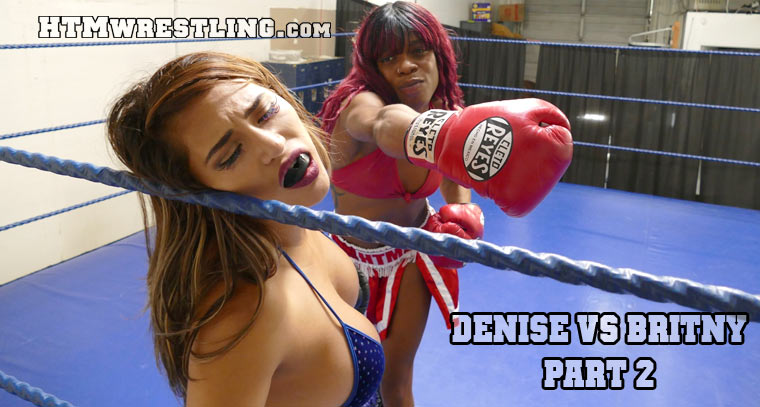 Fantasy female boxing – Outfits feature: Mouthpieces, knee high boots, "gladiator" boxing skirts, and bikini tops.
- Screenshot Gallery -



or



PHOTOSET Available! – 141 HQ Pics on Gumroad