Amber O'Neal returns to Hit the Mat boxing ring to take on Rocky M! Rocky continues on his quest to take on every female boxer in southern California, and now gets his ass kicked by female pro wrestling star Amber O'Neal. Amber comes after Rocky with authority, knocking him around the ring. The tall Amber has some power! Rocky tries to fight back, but Amber overpowers Rocky, and knocks him out!

or

Note that preview clips may have slightly offsynced audio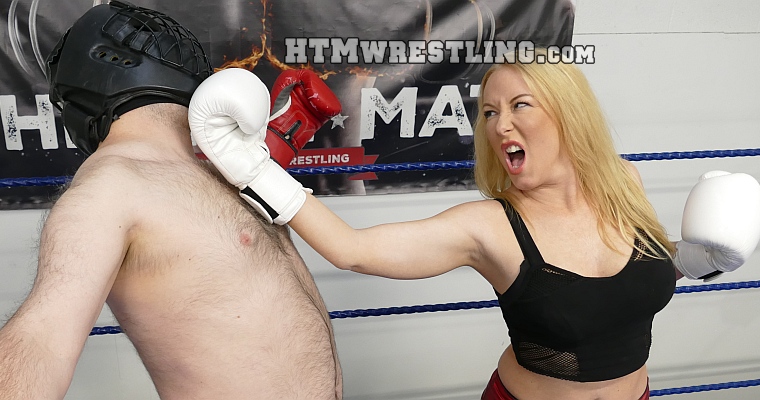 This video from the sessioner himself is a mix of scripted femdom fantasy boxing and reality with Amber O'Neal landing stiff shots against Rocky, along with a POV sequence, victory poses, trash talk, prefight and postfight interviews.
- Screenshot Gallery -



or