Home of the finest in fantasy mixed boxing and female fighting action.
Creating mixed boxing videos since 2007!
ENTER HERE(18+)
---
NEW VIDEO (12/1/2023):
---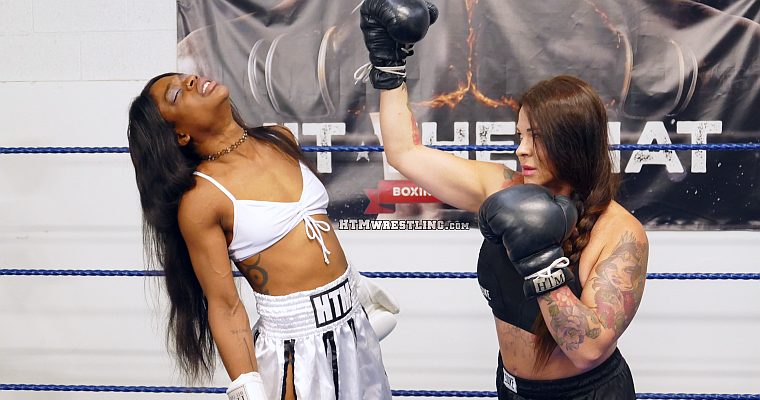 Length: 19 mins
Genre: Female Boxing
More new Hit the Mat fights
Stephanie vs Whitney – Women Boxing - 11/26/2023
Jennifer Thomas vs Irene Silver Pro Wrestling Battle - 11/25/2023
Beaten by Buff Blondi! POV Boxing Femdom - 11/24/2023
KK Qing Real Impact POV Boxing Beatdown Session - 11/17/2023

---
---
Featuring mixed boxing , female boxing and POV fighting action!
Video and Gallery Search
Hit the Mat is the top mixed boxing studio, female boxing and often top POV fighting store on Clips4sale, and is a C4S front page Top 50 mainstay (even after it's troubles by being gutted by Mastercard). With a near unbroken streak at the #1 spot in the mixed boxing and female boxing categories for almost half a decade, when the platform was at it's peak. Along with numerous #1 hits out of the ENTIRE website.
We create unique fan-favorite boxing action in a variety of styles and bring your boxing and wrestling fantasy customs to life. We update at least two times a week with new videos, and often with free content! While our main focus is fantasy custom boxing videos, you will find the occasional real sparring match from those willing to do so.


Get your foxy and mixed boxing kink on at HTM!
---

Friends in female fighting clips:



Ladyfist Catfights



Jennifer Thomas Beatdowns



Mutiny Wrestling and Boxing



MixedBoxing.net
---