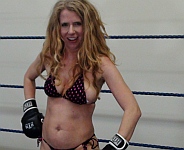 Sybil Starr Video Archive - Hit the Mat
Redheaded wrestler and former pro-MMA fighter with a judo background. Based in the mid-west

---
7 Videos With Sybil Starr - Pages offer free video previews!
Sort by: Date (NEW-default) - Date (OLD) - Title (ASC) - Title (DESC) - Random (Surprise Me!)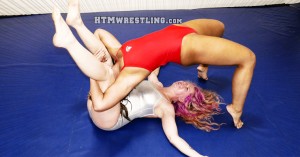 Allie Parker and Sybil Starr clash for the first time, anywhere! Ring veterans Allie and Sybil bring action packed pro-style female wrestling to the Hit the Mat ring.

See this and more videos on Clips4Sale, or BUY NOW for $19.99. – - Preview Clip / Full Description

Darrius and Sybil Starr have been waiting to square off in mixed boxing for a long time. Sybil Starr takes a big beating right at the beginning lefts and rights battering her face and body, knocking her down in the first minute. That is just what she needed to get her juices going. In the end this high impact, high intensity match has a twist ending which will leave you wanting more!

Sybil Starr is a model and professional fighter based out of Michigan. She has competed in real women's MMA matches and has been trained by Dan "The Beast" Severn.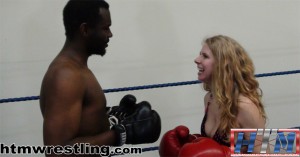 Sybil Starr takes on Darrius in a mixed boxing fantasy rematch! Will they finally settle the score.
See it on our Clips4Sale Store, or BUY NOW for $7.99. – - Preview Clip / Full Description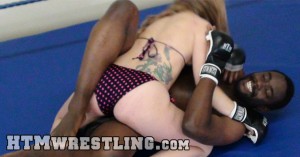 Part 2 of Sybil Starr vs Darrius. This time it's MMA. Sybil has fought pro, can Darrius handle her skills?
See it on our Clips4Sale Store, or BUY NOW for $6.99. – - Preview Clip / Full Description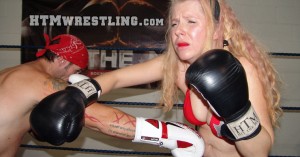 Sybil Starr returns to Hit the Mat, and is looking to see what Rusty Nails is made of!

See this and more videos on Clips4Sale, or BUY NOW for $19.99. – - Preview Clip / Full Description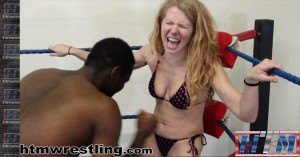 In the final part, all the gloves come off and now it's a belly punching battle!
See it on our Clips4Sale Store, or BUY NOW for $8.99. – - Preview Clip / Full Description
Status: Active

See more Sybil Starr videos