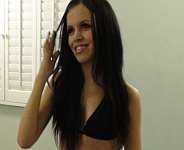 Sasha Video Archive - Hit the Mat
---
3 Videos With Sasha - Pages offer free video previews!
Sort by: Date (NEW-default) - Date (OLD) - Title (ASC) - Title (DESC) - Random (Surprise Me!)

Changing things around a little bit, we bring you a belly punching video where the girl is doing the punching on a guy. Sasha is a very slim petite beauty new to HTM, and also a dominatrix. She gets Darrius for a session of belly punching and this time he is not allowed to hit back! See it on our Belly Punching Clips4Sale store!

Sasha gets even more into the beating now, ordering Darrius to keep his hands behind his back, and kicking him in the stomach as well. She even makes him apologize to Dia Zerva for the one […]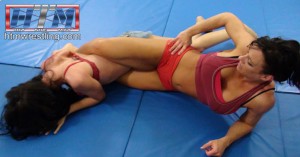 Sasha's first match at Hit the Mat! Sasha thinks she has what it takes to go up against mat veteran Jennifer Thomas, but Sasha is sorely mistaken! Sasha is no match for Jennifer's power and experience, and her show of disrespect at the start of the match doesn't help her any. This female wrestling match sees Sasha dominated and toyed with from start to finish by Jennifer. Sasha puts up a struggle but never stands a chance, her body turning red from the stress of the holds Jennifer puts on her! Sasha is left choked out and at the end.

See this and more videos on Clips4Sale, or BUY NOW – $18.99. – - Preview Clip / Full Description
Status: Unknown

See more Sasha videos