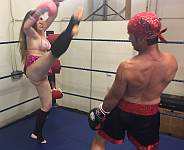 Kickboxing Video Archive - Hit the Mat
Kickboxing style matches

---
3 Videos With Kickboxing - Pages offer free video previews!
Sort by: Date (NEW-default) - Date (OLD) - Title (ASC) - Title (DESC) - Random (Surprise Me!)

The lovely Anna walks in ready for a fight. Darrius isn't going to have an easy battle this time around when Anna beats and dominates him with her powerful kicks and punches. This mixed kickboxing battle is pure femdom, and Anna gets revenge for all the disrespect Darrius has given her in the past, knocking him out cold!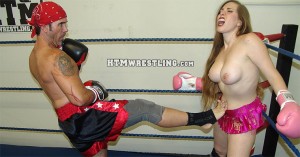 Samantha Grace wants a rematch with Rusty, this time in kickboxing. Too bad for Sam, that just gives Rusty more ways to kick her ass!

See this and more fight videos on Clips4Sale, or BUY NOW for $18.99. – - Preview Clip / Full Description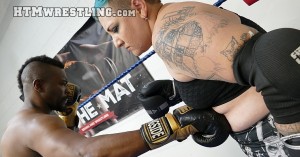 Domina Nox comes to HTM for a kickboxing battle vs Darrius!

See this and more videos on Clips4Sale, or BUY NOW for $16.99. – - Preview Clip / Full Description
See more Kickboxing videos