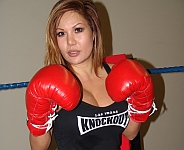 Jeannie Kim Video Archive - Hit the Mat
Jeannie Kim, pro wrestler

---
4 Videos With Jeannie Kim - Pages offer free video previews!
Sort by: Date (NEW-default) - Date (OLD) - Title (ASC) - Title (DESC) - Random (Surprise Me!)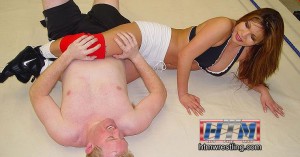 It's the second fall of Jeannie Kim (Lotus) vs Duncan! Duncan is pumped from his first pin, and confident he'll take the second. He starts off aggressive, grabbing and snapping Jeannie to the canvas right away. Duncan is in firm control and has Jeannie screaming! Duncan starts playing dirty, choking Jeannie with a shirt, and she starts playing dirty herself with a low blow! Now Duncan is in serious trouble as that's all the opening Jeannie needs to take control. It's payback time!

See this and more videos on Clips4Sale, or BUY NOW for $10.99. - - Preview Clip / Full Description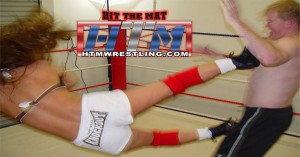 The final fall of Jeannie Kim vs Duncan mixed pro wrestling! Duncan starts off with a rake to Jeannie's eyes, looking for payback after the beating he took in the previous clip. Duncan puts Jeannie in his signature torture rack and the punishment begins. Duncan gets a little too careless and gets HIS eyes raked, and Jeannie takes control. Bad news for Duncan! Jeannie dominates the rest of the match, with scissors, kicks, stomps and some kick ass action!

See this and more videos on Clips4Sale, or BUY NOW for $10.99.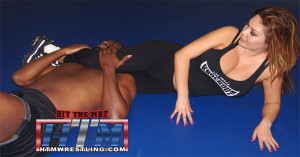 Sexy Lotus Jeannie Kim is back at HTM and looking to kick some ass. Darrius is the unfortunate victim of Jeannie's ire as she mops up the floor with him. A completely one sided femdom mixed wrestling beatdown ensues as Jeannie tears apart Darrius bit by bit.


See this and more videos on Clips4Sale, or BUY NOW – $14.99. – - Preview Clip / Full Description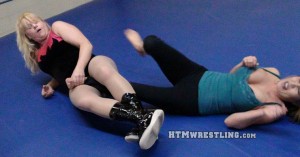 Female wrestling domination! A completely one-sided wrestling squash match, pro style female wrestling featuring the smaller Jeannie Kim getting dominated by the larger, stronger Fantasia.

See this and more videos on Clips4Sale, or BUY NOW for $13.99. – - Preview Clip / Full Description
Status: Unknown

See more Jeannie Kim videos