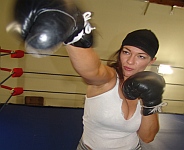 Frankie Z Video Archive - Hit the Mat
Frankie Zappitelli bringing the pain, and sometimes taking it, at Hit the Mat! A legend who has been with HTM from the very beginning, Frankie Z is now retired.

---
39 Videos With Frankie Z - Pages offer free video previews!
Sort by: Date (NEW-default) - Date (OLD) - Title (ASC) - Title (DESC) - Random (Surprise Me!)

This is the rematch that people have been waiting for, the match that started it all. Former lovers Frankie and Darrius meet once more in the boxing ring. Frankie has been looking forward to this for a long time. Darrius is cocky knowing what he did to her last time she faced him, and positive he will send her to the canvas once again.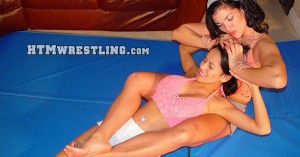 Jade challenges Frankie to a submissions match. Both girls give a prefight interview talking about the pain they plan on inflicting on each other. This brutal catfight goes on for ages with one girl being completely dominated!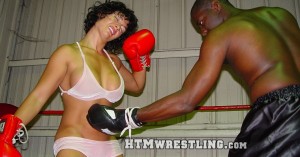 Frankie and Darrius star as two ex-lovers who let a boxing match settle their differences, and determine who gets the others stuff. This hot mixed boxing action goes on back and forth for many rounds, until one takes the lead and begins to dominate! It can only end in a knock out.
BUY NOW for $24.99
Status: Retired

See more Frankie Z videos