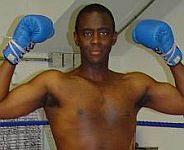 Darrius Video Archive - Hit the Mat
Darrius is one of the most famous and feared male boxers in the mixed boxing scene. Countless women have fallen to his fist, but a few have overcome him in the ring! Darrius has the longest running rivalry with Canadian wrestling and boxing sensation Mutiny. Darrius is also known for spending inordinate amounts of time on the "Darrius Fights" Twitter.

---
218 Videos With Darrius - Pages offer free video previews!
Darrius Boxing Videos – Darrius Wrestling Videos
Height: 6'2″
Weight: 235lbs
Sort by: Date (NEW-default) - Date (OLD) - Title (ASC) - Title (DESC) - Random (Surprise Me!)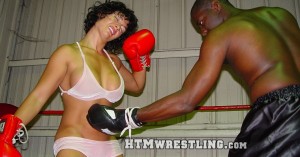 Frankie and Darrius star as two ex-lovers who let a boxing match settle their differences, and determine who gets the others stuff. This hot mixed boxing action goes on back and forth for many rounds, until one takes the lead and begins to dominate! It can only end in a knock out.
BUY NOW for $24.99

Darrius is one of the most famous and feared fighters in the mixed industry. Dozens of women fighters have taken on his challenges and fallen to his fists.
Status: Local - Active

See more Darrius videos