Ziva Fey returns to take on the debuting Christian Spell! This boxing brawl has a special rule, the round doesn't end until one fighter can't make the 10 count. After a quick warmup, the bell rings and the battle is on. Ziva goes on the offensive, landing quick shots on Christian, but with one quick jab, Ziva is knocked down! She gets knocked down, but she gets up again, you ain't ever gonna keep her down! At least..until she can't make that 10 count.
This battle features epic punch sells and EPIC knockdowns, with Ziva hitting the mat over and over again. Tons and tons of knockdowns! But the fierce and firey little brawler puts Christian on his ass several times as well! Not a totally one-sided match, but Christian is largely in control. Ziva keeps getting up and fighting back, but is unable to score any rounds. As the battle rages on, she can barely score a punch! Ziva eats head snapping jabs, takes belly punches that lift her feet off the ground, and uppercuts that launch her in to the air before the final KO. Cocky Christian then puts his feet over her KO'd body, and even her face for extra humiliation!






or

Note that preview clips may have slightly offsynced audio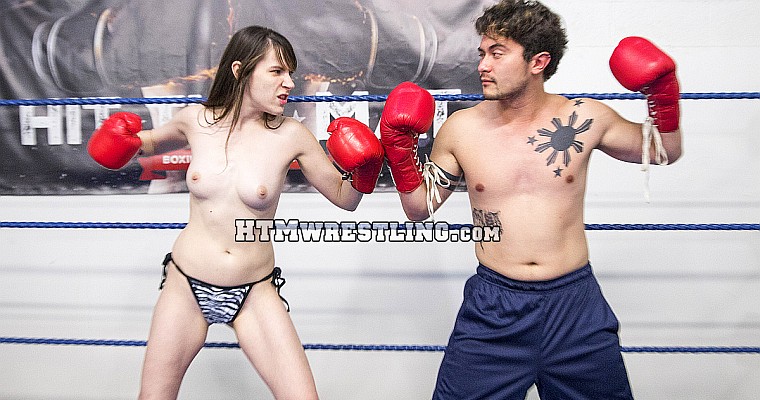 If you love knockdowns, you don't want to miss this one!
Fantasy mixed boxing
- Screenshot Gallery -



or