Majick (pre-blueberry dreadlocks) is at HTM to take on Rusty! Showing quite the aggression here, Rusty reaches out to touch gloves, and Majick is already throwing punches at him! Majick goes on frenzied offensive, trying to land a hit but Rusty blocks and parries all of her blows, waiting for the feisty brat to tire herself out. A quick block and counter sends Majick staggering in to the ropes, and now Majick finds herself as Rusty's helpless little punching bag. Majick gets worked over, sustains battle damage, but doesn't give up. Try as she might, Rusty doesn't allow her to land a clean hit, and picks her apart blow by blow. Majick continually finds herself on the ropes or in the corner getting dominated, until she can no longer stand. A big right hook from Rusty puts her lights (and her mouthpiece) out for the 10 count knockout!




or

Note that preview clips may have slightly offsynced audio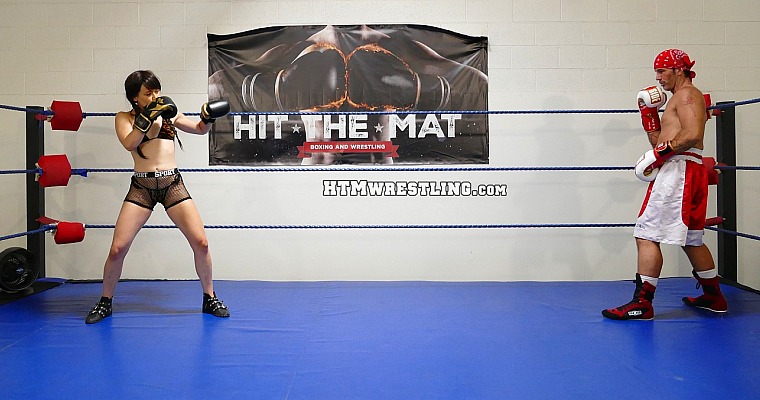 Male domination fantasy mixed boxing action!
- Screenshot Gallery -



or