The powerhouse KK Qing makes her Hit the Mat debut! Standing at 5'11″ and a powerfully built 175lbs, Qing is definitely one of the bigger and stronger opponents Rocky M has faced! We meet KK Qing as she is warming up on the heavy bag, making some vicious sounding hits. As the fight starts, it's clear KK Qing's power and punch accuracy is a force to be reckoned with as the bigger and heavier Rocky gets stumbled! KK Qing pounds away on Rocky, and he can barely mount an offense. QQ King beats up, dominates and defeats Rocky by knockout!

or

Note that preview clips may have slightly offsynced audio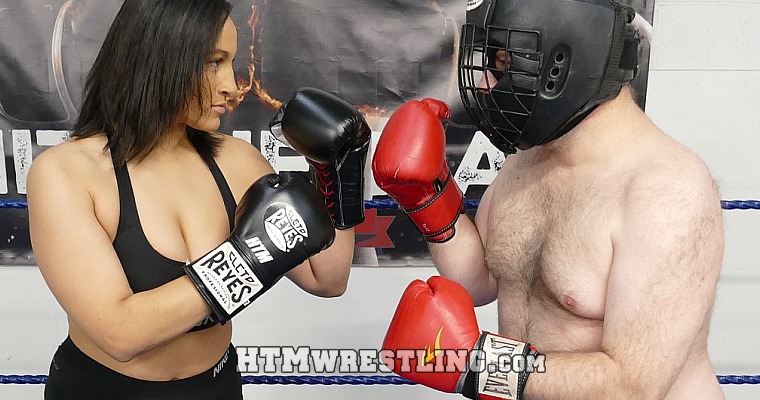 This video from the sessioner himself is a mix of scripted femdom fantasy boxing and reality with KK Qing landing stiff shots against Rocky, along with a POV sequence, flexing victory poses, trash talk, prefight and postfight interviews.
- Screenshot Gallery -



or