Back in 2012, Cheyenne Jewel and Darrius had a brain bashing back and forth brawl in the old HTM mat room. Now it's time for the long awaited rematch! After some pre-fight trash talk, the bell rings and the war begins again.
Cheyenne is swinging hard but her punches are parried, and Darrius moves in for some rapid fire belly punches. Non stopped punching to her solid abs, then peppering her jaw with hard back and forth hooks, viciously whipping her head left and right, over and over. This sets the tone for a one-sided maledom mixed boxing beatdown, round after round, where Darrius removes Cheyenne's top and even "cheats" with breast punching and low blows. Cheyenne attempts to fight back but her big swings only catch air or get parried and the domination continues. Cheyenne is virtually helpless as Darrius's punching bag, with Cheyenne being knocked around the ring, and knocked down multiple times. Darrius wins this one with authority, but the war isn't over yet..



or

Note that preview clips may have slightly offsynced audio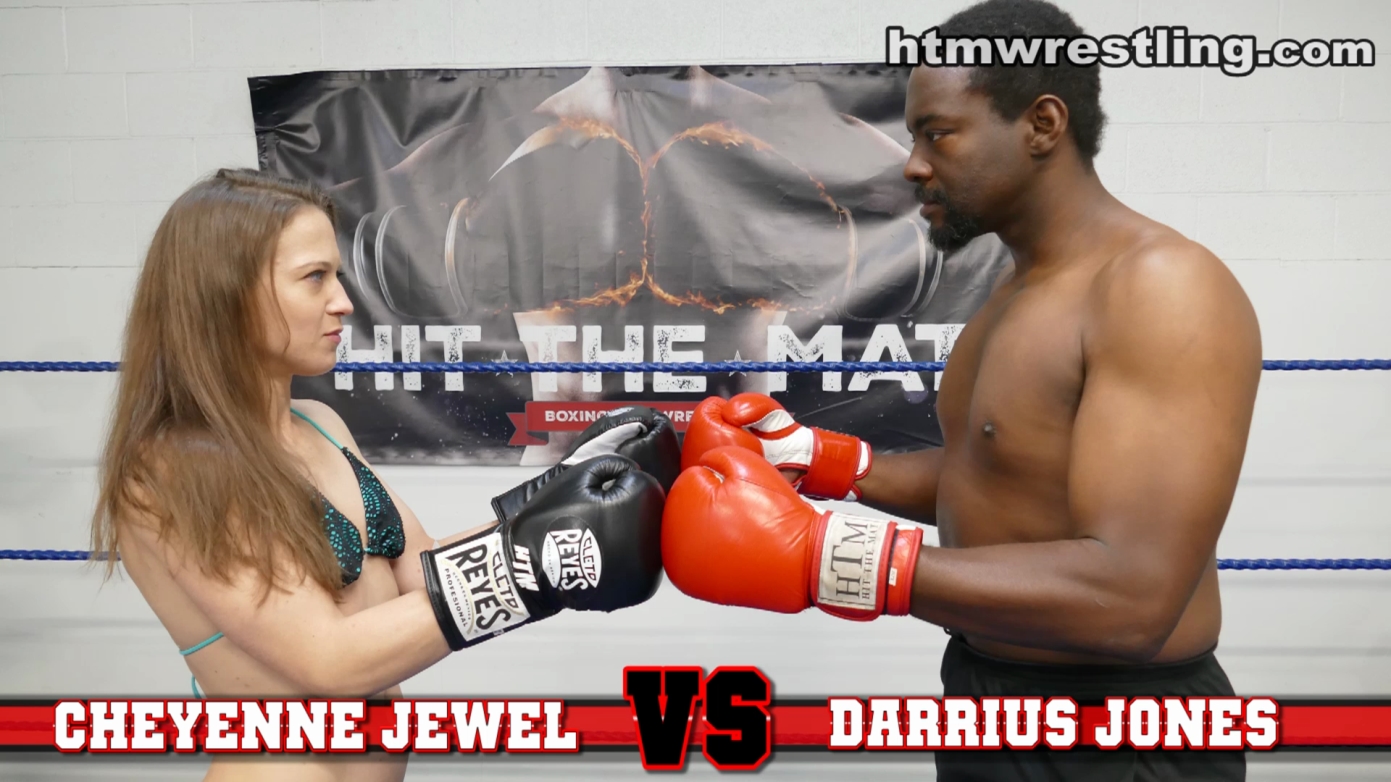 If you love knockdowns, you don't want to miss this one!
Fantasy mixed boxing
- Screenshot Gallery -



or