Did you think that was the end? Hell no! We pick up with the still topless Cheyenne Jewel down in her corner after suffering defeat by Darrius in their previous rematch. But a quick spritz of "Deus Ex Machina", Cheyenne is instantly recharged and challenges Darrius to a third match, right here, right now! Darrius gives Cheyenne a "free shot", and instantly regrets it as she almost knocks his brain loose! What follows is a completely one sided femdom mixed boxing beatdown, with Cheyenne beating Darrius around the ring, working him up against the ropes with hard, endless body shots, and several ball busting low blows that take him to his knees. Round after round, Cheyenne Jewel beats Darrius all around the ring, until the final uppercut puts his lights out for the KO. Cheyenne then humiliates him a little more after some victory poses, and sits on his face as she counts him out!



or

Note that preview clips may have slightly offsynced audio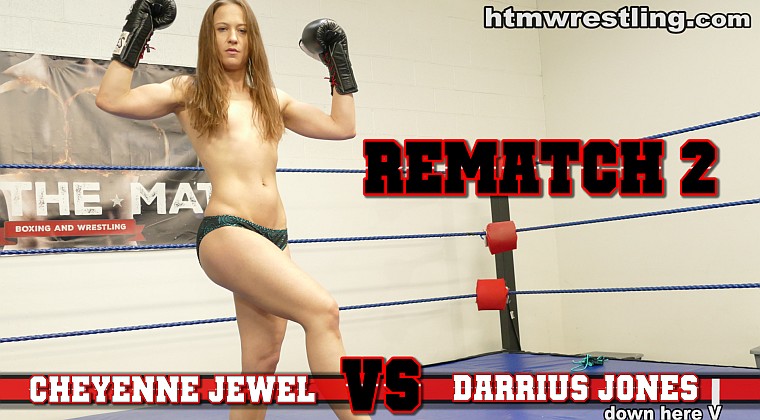 If you love knockdowns, you don't want to miss this one!
Fantasy femdom mixed boxing
- Screenshot Gallery -



or