Cheyenne Jewel has been defeated, now it's punishment time! Blindfolded and bound to the heavy bag with her arms over her head, Cheyenne moans and groans as Rusty works over her belly and breasts while she is helpless. No sound FX added, just the natural punching sounds. 3 minutes of boxing bondage plus a bonus warmup round from their fight.




or

Note that preview clips may have slightly offsynced audio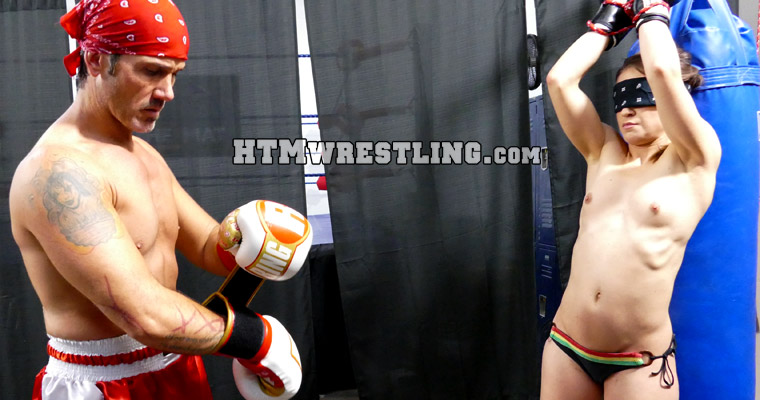 Maledom Bondage boxing, with a topless Cheyenne Jewel as the human punching bag!
- Screenshot Gallery -



or

Boxing bondage, blindfolded, AOH human punching bag, belly punching punishment